An animated interactive children's storybook application
from Artistic Playtime and Newmediasoup,LLC.

Do caterpillars dream as they sleep nestled in their chrysalis? And, if they did, what would they dream about? Peer into the thoughts of a curious ladybug in an animated and interactive children's eBook App available through iTunes.

The story is told through the eyes of a curious ladybug. Written, illustrated, and animated by the author, K Joy. The original illustrations were done in watercolor pencil then scanned in a digital format for animation.

This eBook App is not only entertaining, but designed with the option of highlighted word association during narration to help young readers.

Hidden Touch Animations:
Most of the pages contain one or more hidden touch animations. You may have discovered some of them already when touching the ladybug, caterpillar, or butterfly.

These fun extras include:
*Hidden winks, jumps, waves, and peeks. Or watch the butterfly and ladybug flit and fly.

*Touch the backpack for a map to help the caterpillar find his way up the mountain.

*Touch and drag the caterpillar's boat to help him across the river or rustle the cattails.

Our Mission:
Creating fun, artistic, and interactive play for the young and young at heart. Through today's technology, we have a new and exciting way to play, discover, and inspire young ones and their creativity.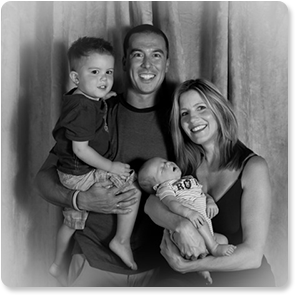 About The Author:
"I am very excited to have the opportunity to not only share my love of art and creativity, but to be able to do so in an interactive and fun way!

Growing up, I learned most about art and looking at the world in a creative way, from my amazingly talented Grandmother. She was a portrait painter, sculptor, seamstress, actress, singer, and just an overall exceptional woman. She inspired so much in me and I feel incredibly fortunate to have inherited a fraction of her talent and even more fortunate to have had her to guide me in developing it.

Art and creativity are such amazing tools to allow us to see the world through different eyes and truly appreciate the beauty around us.

Now, the exciting technology that is bringing this wonderful platform into your home has opened up a new world of possibilities.

I hope that you and your child enjoy the experiences and I look forward to sharing in moments of discovery yet to come."



Price: $3.99

Click here if you need Application Support
©2013 - Artistic Playtime & Newmediasoup, LLC